How are you going with your Christmas shopping? Do you have some crafty people in your life that you think would like a little Stampin' Up! goodness? I've been flicking through the catalogue (which can be viewed online at www.stampinup.com.au at any time, or you can purchase a catalogue from me for $7) and i thought i'd give you some ideas to help out with your Christmas shopping!!! I can have your goodies delivered directly to you if you would like!! Or i can get them delivered here and then get them to you :D
First up, i thought i'd address your Christmas card needs!!! For some quick and easy photo insert cards you can go for the "Noel Notes Simply Sent" kit: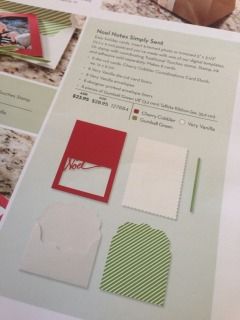 This kit is $23.95 and is enough to make 8 photo cards - including the cards, card liners, envelopes and envelop liners - plus some taffeta ribbon!! Page 17 of the holiday catalogue.
If you'd like to make some hand-made cards, why don't you join me at my house in Springfield for a Christmas stamp-a-stack workshop - $15 for all the materials you need to make around 10 cards plus some tags!! The last workshop i have is Saturday 15th December from 2pm.
Beginner and experienced scrappers alike would love a "Simply Scrappin' Kit" from Stampin' Up! for Christmas!!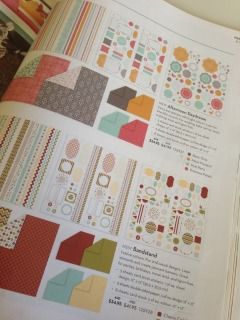 These kits are $34.95 and include 3 12"x12" sheets of cardstock stickers, 6 sheets 12"x12" double sided papers and 8 sheets of 12"x12" cardstock!! There are 4 to choose from and they can be found on pages 167-168 of the catalogue.

Scrapbookers would love Stampin' Up! packs of patterned paper too!!


These gorgeous packs are $18.95 for 12 sheets of 12"x12" double sided papers - 6 different designs. There is also some specialty paper packs for $21.95 and of course our Colour collection paper stacks for $37.95 (a bargain for 40 sheets!!!) Pages 162-165 of the catalogue. My personal favourite is the Natural Composition Specialty papers.
Cardmakers love simple stamp sets with lots of varied greetings!! Page 144 of the catalogue has 3 little beauties, starting at just $25.95!! One of these stamp sets plus an ink pad would make a fantastic gift for the budding cardmaker!! And don't forget to throw in a set of our lovely whisper white cardstock which gives the perfect stamped finish!!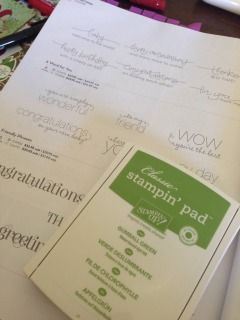 A great gift for the beginner cardmaker can be found on page 151 of the catalogue - colour basics - mixed card stock packs and ink pad packs!! Or even some matching ribbons. Talk to me about ribbon splits if you'd rather not purchase a whole roll of the same colour :D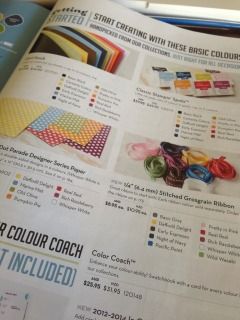 And i havent' forgotten the kids either!! What kid doesn't like to stamp!! How about a simple set who's name says it all - "Mouthwatering" - so much fun, and don't forget that you could create some fun things with them while they are in bed!! Page 48 of the catalogue from $28.95.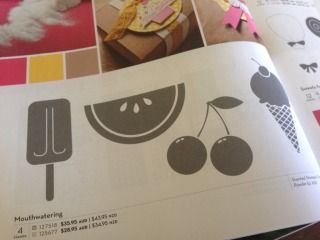 And there's great stamps for the boys from dinosaurs to diggers, but check out this great space set on page 65, from $39.95! You'll be able to make boys cards for all ages with this set, while they stamp along with them!! This set would be great for scrapbooking little boys too!
Little girls will love all of the lovely flowers and butterfly's you'll find all through the Stampin' Up! catalogue, but here's one that really grabbed my eye, on page 67, from $33.95. I can really see cards for girls of all ages made out of this set too - think hells and bags!! So fun :D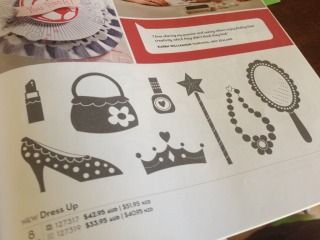 So there you go, a few ideas for Christmas pressies!! Hope i've given you some inspiration!! To place an order,
email me
or call/text me on 0410 652 632. If you think a class or product voucher would be more appropriate, we can talk about that too :D