I thought i'd share some of the sewing projects i've been working on today!!
I've had lots of mending and alterations lately, but also a very fun special order - which has turned into something a little bigger!!
I had a customer ask me to make a Thomas the Tank Engine bucket hat for their toddler. I instantly thought "Hey, if i'm making one, why not make a few more - at the very least, Calvin will love one!!" And boy does he!!! He's hardly taken it off him!! I have made 5 so far, one for Calvin, 3 pre-orders and 1 which sold within a few hours of me posting it on my
Facebook page
!!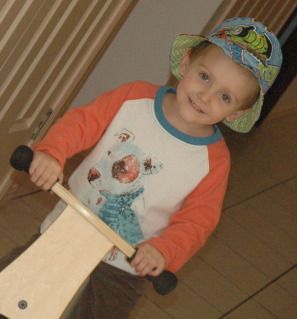 Aren't they so cute? I've been shopping for more fabric this week and got some Spiderman and Dora, along with some lovely floral fabrics for girls plus some great bright cars and trucks fabric for boys (i'd say Calvin is going to want one of them too!!!) I'm itching to start them, but i am concentrating on my embellishments this week, preparing for the sale.
If you'd like to order one of these fabulous hats, please
email me
- they are $20 and can be posted within Australia for $3, or picked up from Springfield (Brisbane)
If you have something else in mind that you have been thinking about getting made, let me know and i can send you a quote and some fabric options!!
Just a reminder that my embellishment sale is on this Friday - 4th May. I'll be posting it here around noon (hopefully!!!) and then over at the
Scrapbooking Top 50 Crafters Markets
in the evening, so check in Friday arvo to get first dibs!!!